A Day of Pampering - Survivor Only Event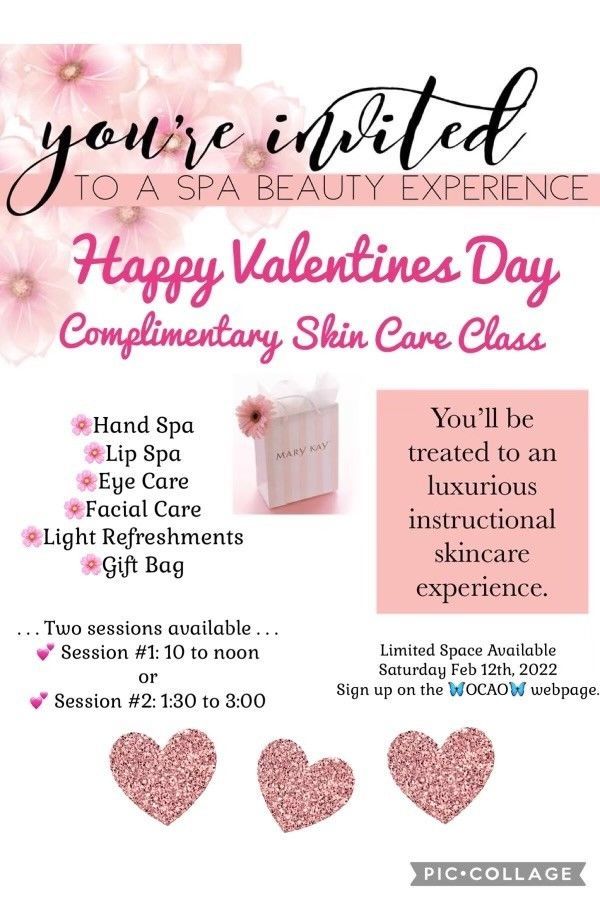 *****DUE TO WEATHER THE EVENT HAS CHANGED FROM THE 5TH OF FEBRUARY TO THE 12TH OF FEBRUARY*****
"What's our largest body organ? Skin, and a lot of it is dead skin! Get ready for a complimentary pampering session. Experience products that remove pore clogging dead skin and offer amazing anti-aging skin care (step by step instructions). Your session also includes a microdermabrasion treatment, satin lip treatment, satin hands treatment, foundation matching and a complete color look. All treatments will be provided at no cost and application will be guided by Mary Kay consultant Paula Fistick
There will be two sessions one that starts at 10:00am and the other starts at 1:30pm. Appetizers and drinks will be provided.
Survivors Only, friends and family will have to sit out on this one.