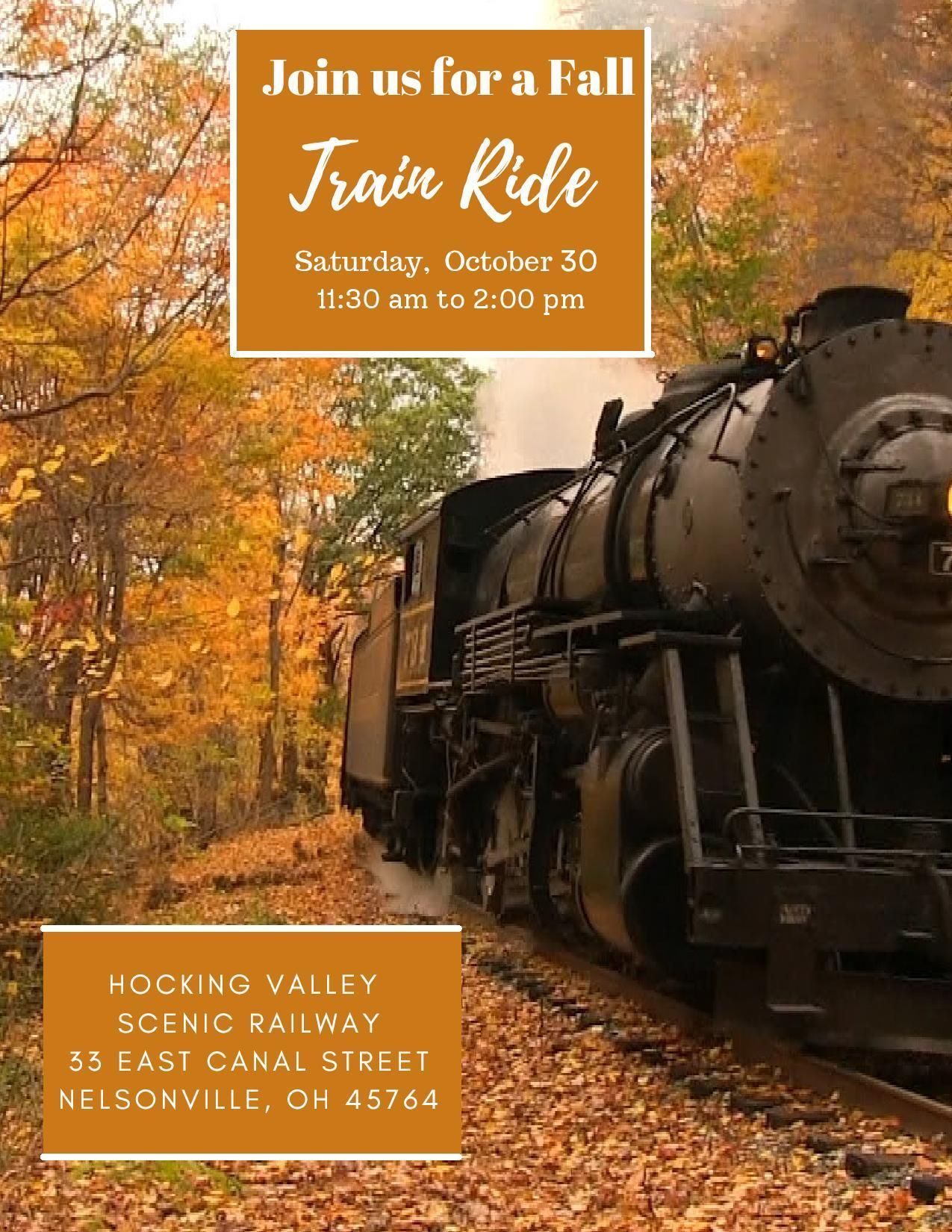 *****Survivor Only Event*****
(Sorry friends and family you will have to sit this one out)
OUR LONGEST TRAIN RIDE WITH BEAUTIFUL FALL SCENERY!
Join us every Saturday and Sunday between Memorial Day weekend and the last full weekend of October for our longest regular weekend train ride, a roundtrip journey from Nelsonville Depot to East Logan.
Along the way, you'll pass by the remains of Hocking Canal Lock No. 19 and follow the Hocking River. You'll also get a glimpse of the current industry in the valley including gravel mining operations and a lumber facility.
Onboard narration will provide the history of the area and railroad, and point out other interesting views, landmarks, and scenery
You may bring soft drinks and food aboard.
No restrooms on the train (available in the depot).
Wheelchair lift available at the depot as needed.
Please arrive at the depot by 11:30 to receive your ticket and get your seat.
They train waits for no one.