Survivor Event - Candle Making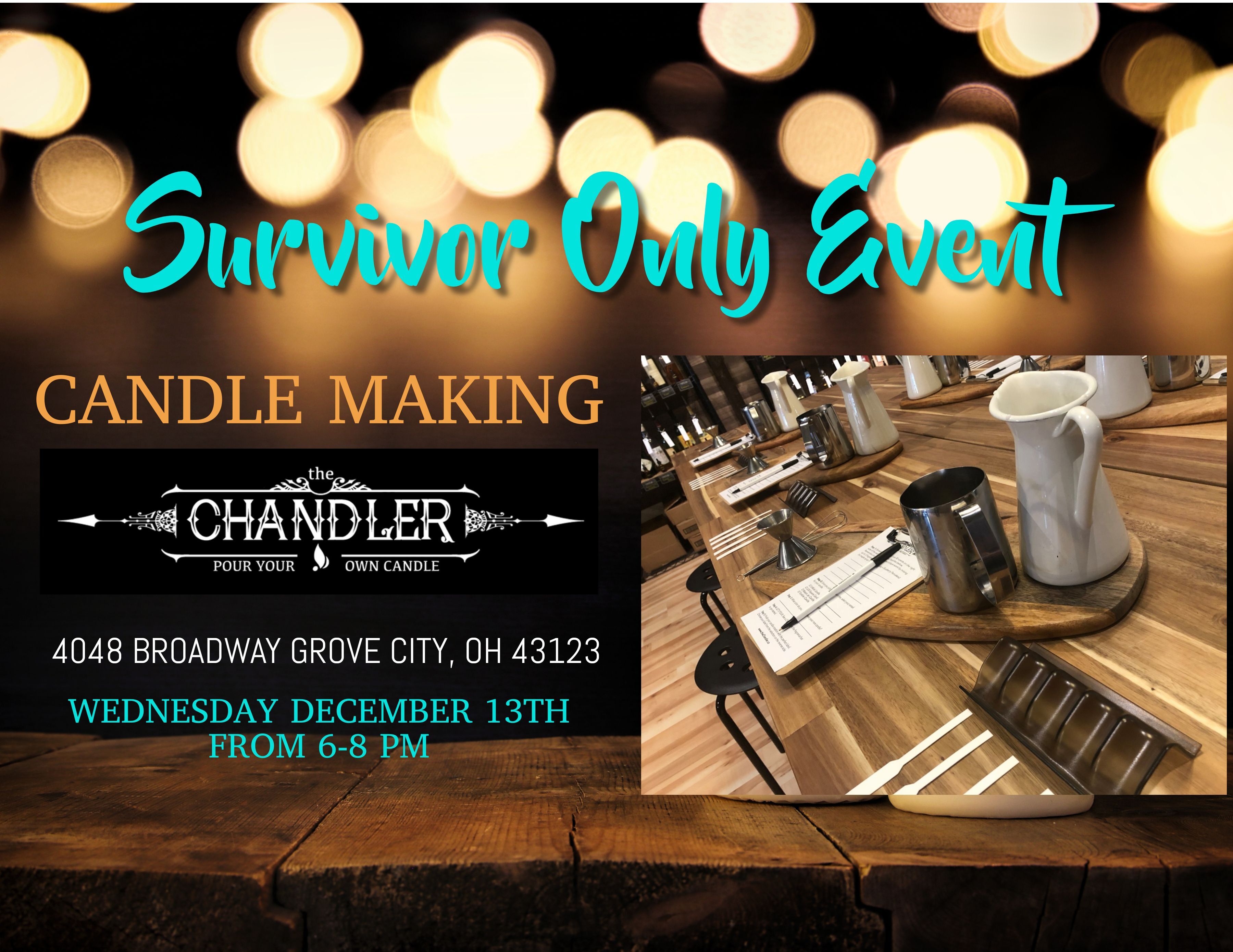 Join your fellow teal sisters and make a candle! Scent designed by you.
Light snacks and drinks will be served.
There is street parking, and a parking lot just around the corner on Park Street.
You will not be able to take home your candle that day, but if you are from out of town we will be glad to ship it to you.
Because space is limited only sign up if you know you will be able to make it.