Survivor Celebration Brunch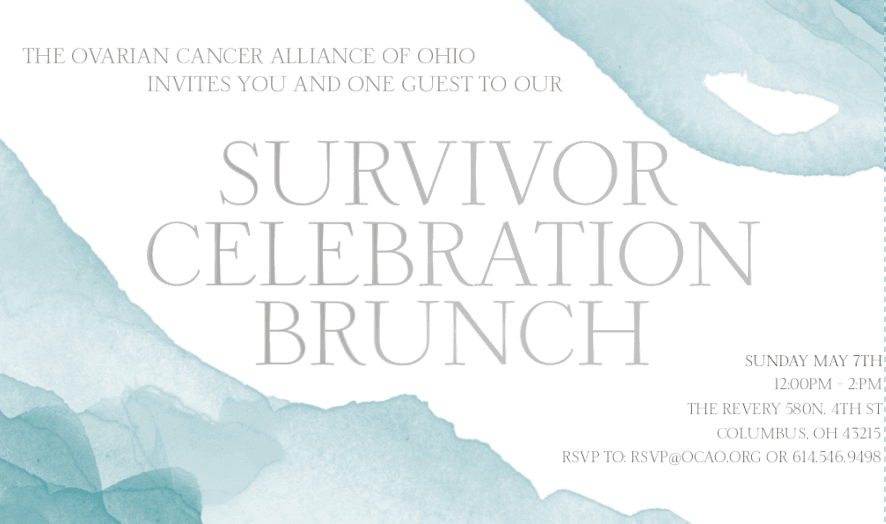 Survivors join us on Sunday May 7th from 12-2 for a lovely brunch.
We return to the Revery (The Rooftop of the Smith Brothers building) for a beautiful setting.
Enjoy some fun conversations with your teal sisters, have your photo taken, and just relax for a day out.
Please RSVP at rsvp@ocao.org or 614.546.9498
Only one guest is permitted.