Strides for Hope 5K Walk/Run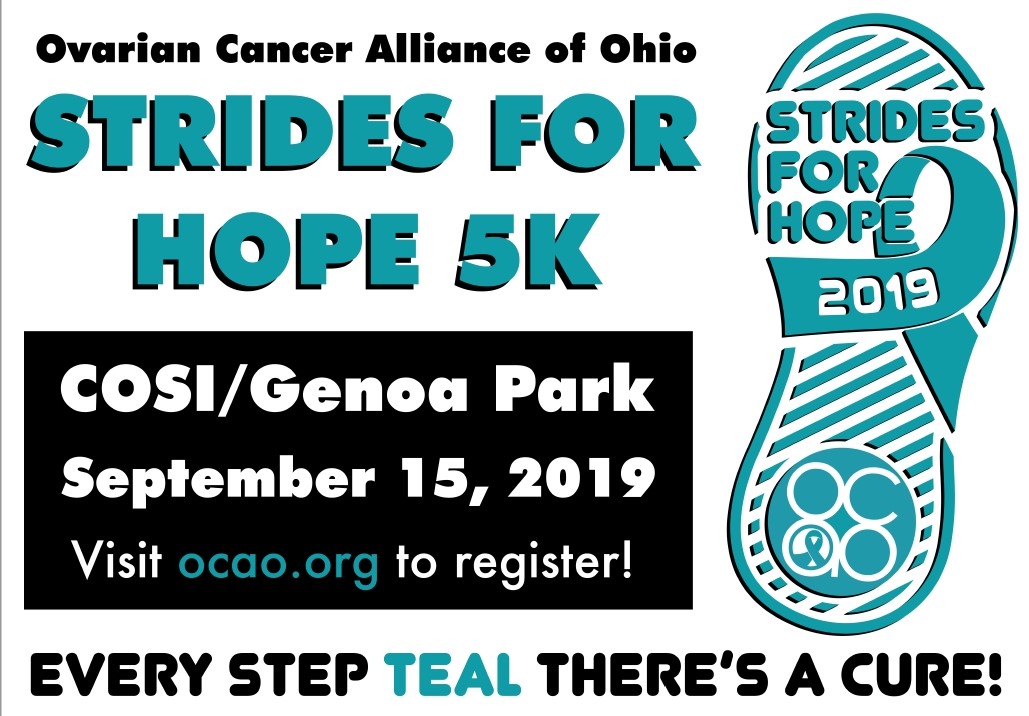 ***NEW FUN WALK***
If you cannot walk the 5k, join us for a short walk across the bridge and back.
Also a fun surprise for our survivors at the finish line!
Strides for Hope is our annual walk to raise awareness for ovarian cancer. This years race will be Sunday September 15th at 8:00 (The race will start at 9:30). Registration is open!
Pre Race Packet Pickup - Pick up your shirt and race bib before race day to save yourself some time.
Friday September 13th from 2:00pm - 7:00pm
Saturday September 14th from 10:00am - 3:00pm
Location:
OCAO office
4900 Reed Rd. Suite 331
Columbus, OH 43220