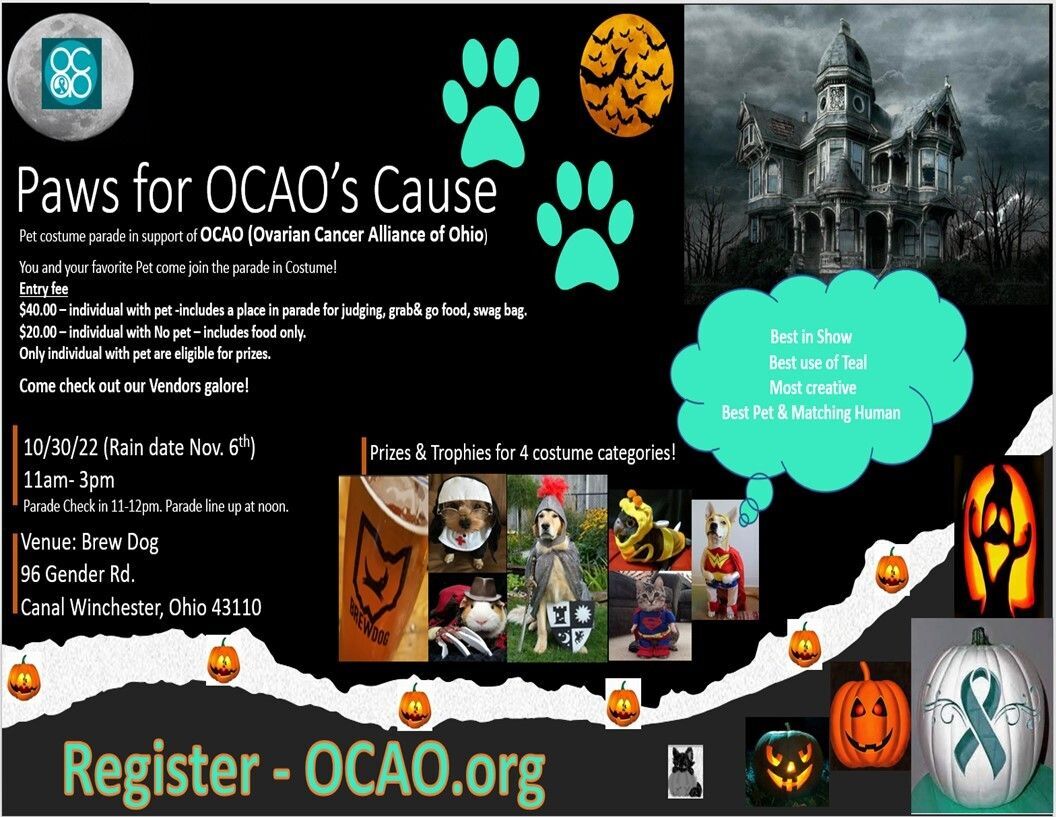 Pet Parade Information
Date: October 21, 2023 - Rain Date ?
Place: Brew Dog – 96 Gender Rd. Canal Winchester, Ohio 43110
Time: 11:00am – 3:00pm
Registration Fees
$40.00 = 1 individual with 1 pet
Includes a place in parade for judging, grab& go food, and swag bag.
$20.00 = 1 individual with no pet
Includes food only.
Pet Parade Rules:
• You will receive your parade line up number and wristband at the registration booth.
• You must check in the day of the event to be eligible for the contest.
• Check in is 11-12pm.
• Parade lineup starts at noon.
• Only Individual's with pets will be judged for prizes.
• Pet must be social no aggressive pets allowed.
• Pets must be escorted by someone at least 18 years old.
• All pets must be on leash or crated.
• No flexi-leashes or retractable leashes are allowed during the parade.
• Only positive reinforcement control is allowed.
• Wagons and strollers are allowed at one per parade entry because of space.
• Pet owners must pick up their pet's "refuse" before, during, and after the parade. Bring the necessary disposable bags and use them.
• Law enforcement will be onsite and available to enforce any laws the owners and handlers break.
• Alcoholic beverages will be available for purchase through Brew Dog.
Pet Parade - Corporate Sponsorship Levels
Venue: Brew Dog 96 Gender Rd. Canal Winchester, Ohio 43110
Time: 11:00am – 3:00pm
All Sponsorship Levels Include
Shout out on social media, printed recognition for day of the event, and thank you by the DJ the day of the event.
All level tickets include:
A place in the parade
Individual with pet, grab & go food, swag bag!
Platinum $5000 = 25 Event Tickets
Gold $2500 = 15 Event Tickets
Sliver $1000 = 10 Event Tickets
Bronze $500 = 5 Event Tickets
(Each sponsor will be given a code to register for your tickets on our website,
we will contact you to give you your code and get more information regarding your sponsorship)
If you would like to add your company swag, coupons, literature to the swag bags,
please mail or contact us for local pick up by September 30, 2022.
TO: Robin Hildebrandt
4216 Aruba drive
Gahanna OH 43230
Please send tracking information to RhOCAO2001@gmail.com so we may verify receipt of package.
Pet Parade – Vendor Booth
Date: October 30, 2022 - Rain Date ?
Venue: Brew Dog – Canal Winchester, Ohio 43110
Time: 11:00am - 3:00pm
The link for the application is under the registration button. It is free to apply, you will be contacted if accepted.
At that time we will require payment.
There will not be duplicate crafters or direct sales.
(Meaning if you sell tumblers there will not be another tumbler vendor)
Cost is $75.00.
Set up is at 9:30am
This is an outdoor event.
Vendors to provide their own table, tent, chairs.
Booth size for sale is 10x10 (no larger) only one space per vendor you cannot purchase extra.
Booth space will be on a first come basis only 23 spaces available.
You will be emailed a map on Oct. 1st of your assigned space at the event.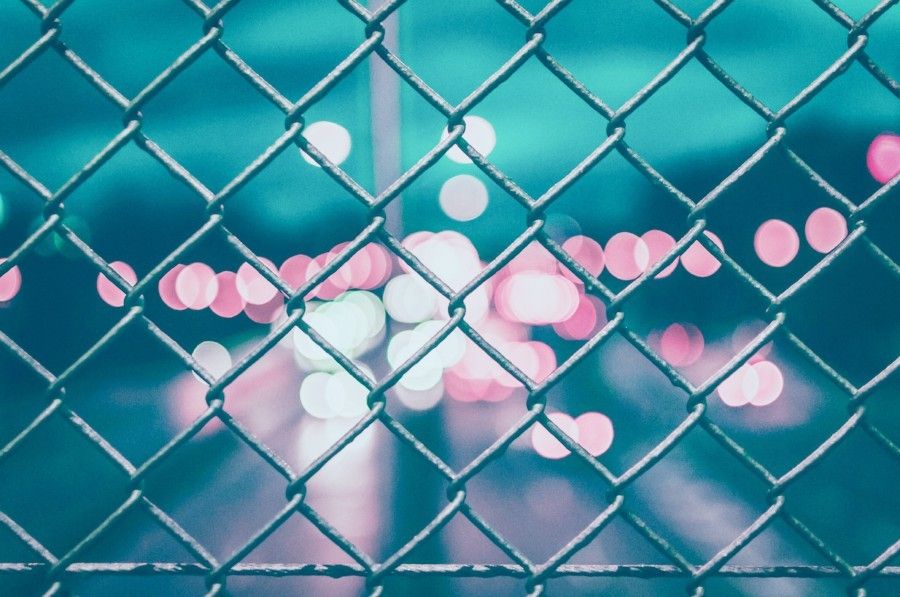 Our programs are designed to further our mission and provide much needed services for our constituents.
Take a look.

Fundraisers and events help us raise awareness and generate crucial resources to serve our community. Join us at our next event and see how you can get involved.
Find out more.

Improve your community by joining our cause. You'd be surprised at what a huge difference a little bit of your time can make.
Read more.